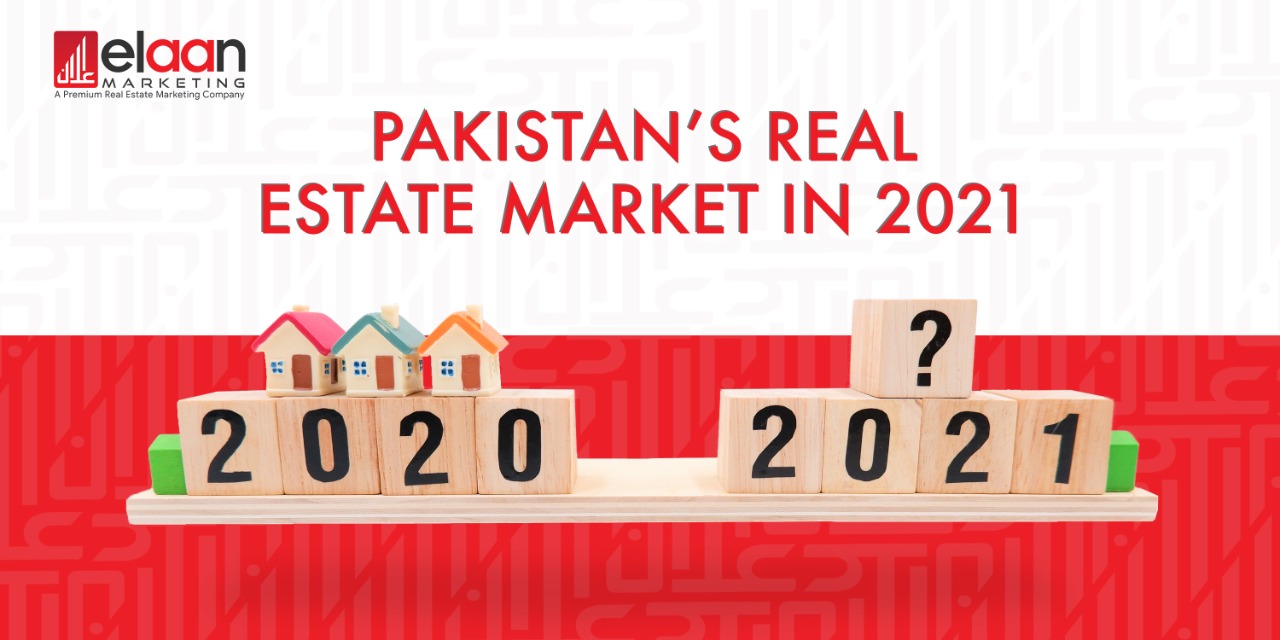 Real estate is the pillar for economic development of the country. It contributes 70% to 75% to Pakistan's total wealth. But, 2020 has not been a lucrative year due to the COVID-19 pandemic for buyers as it decreased job opportunities and affected the flow of money. Trends of real estate in Pakistan have changed due to changing conditions of the market.
The Trend of Real Estate in Pakistan
With the changing structure of the world, we are also changing our ways of life. People who have a vast knowledge about the future, have started investing in real estate because no one is sure about the consequences of the pandemic.
Those who had given their properties on rent were the only ones who remained safe during this crisis. No matter if they lost jobs or work, they were continuously receiving money from rent (although a slashed amount in some cases). Pakistan real estate market 2022 is expected to grow well. Let's see how trends are changing.
Investment Strategy
To have an independent life where you're not worried about the future, you must invest, and investment in real estate is the safest option. New development projects have changed the game because advancement is impressive. The Pakistan real estate market is growing incredibly with modern facilities.
Invest in Mega Malls
Several projects have been launched that offer incredible investment opportunities. Instead of buying property far away from cities, people are more interested in investing in malls. The Magnus Mall Gulberg is a remarkable investment opportunity, distinguished from others due to its amenities that meet international standards.
Invest in Apartments
Trends of real estate in Pakistan have changed because more people are moving to places where they can work and relax at the same time. Office spaces remained closed for many months, and owners were paying rent without even utilizing the space. So people started investing in apartments, because they are surely a better option than homes.
Rental Properties
How incredible it is to buy property today and earn money tomorrow. There are real estate marketing companies giving the best installment plans to ease the ways for investors.
Elaan Marketing has come up with projects such asGulberg Rabi Center , where you can own property at the best rates and make your future secure.
To live a smart life, one must adopt smart ways, which will only be attainable if you understand the changing trend of fast development. If you think wise today, you will enjoy the benefits tomorrow.
But every step you take should be calculated, and you are at the right place to know what real estate forecast 2022 says about this market.
Real Estate Forecast 2022
Pakistan real estate forecast says that this year will break the bank due to many reasons. Let's see how.
Reduction in Property Tax 2022
The government of Pakistan is providing a relief package and reduced property tax at higher rates to encourage this industry. On one side, it will provide chances for earning for daily wagers, and on another side, it will spur the economy.
Stock Market Failure
The stock market is volatile, and if you do not have proper knowledge about this, you can surely face the worst consequences. It's a quick way of making money, but risks don't always do better. Many people in Pakistan and over the world have faced loss from stock buying and returned towards real estate for investment. This is why real restate investment is better than stocks.
Influence of CPEC
China-Pakistan Economic Corridor is one of the most amazing development projects that will positively impact Pakistan's real estate market. It would be a trade hub between two countries which will lead to the construction of new projects and will improve bilateral relationships.
Economic Growth
New projects always offer new job opportunities. CPEC will help boost the economy, and societies that are already existing near that route will benefit from that. It will be a big chance for the real estate business to grow. As the economy is directly linked with real estate due to its 2% contribution to GDP so, if real estate grows well then the economy will boost up..
Real estate trends in Pakistan have changed and brought some of the best outcomes in infrastructure and the economy.
Frequently Asked Questions(FAQs)
+
No, real estate will hit the boom this year because the government is taking steps to bring a change in the country's development. It has given relaxation in taxes to avoid hindrance.
Pakistan real estate market is the safest way of investment today as it will give you fruitful benefits in future. No doubt, this industry has faced problems during the pandemic but now there is hope for it to really prosper.
+
Yes, pakistan real estate market would be a buyer's market. Due to the pandemic, rates have decreased, and buyers are primarily interested in getting a property investment.
Those who had good savings took the advantage of the moment and started investment. The rule is simple, get a property at a lower rate and then resale it when the market price grows high. The focus is on buying nowadays.
+
Buyers are looking for more advanced projects due to the increasing interest of people in properties that meet international standards. Projects like malls and apartments that have become necessary are a part of pakistan real estate.
According to real estate forecasts, buyers are more interested in investing in this industry as compared to the stock market or others. Because the only way to ensure your future is to invest in real estate.