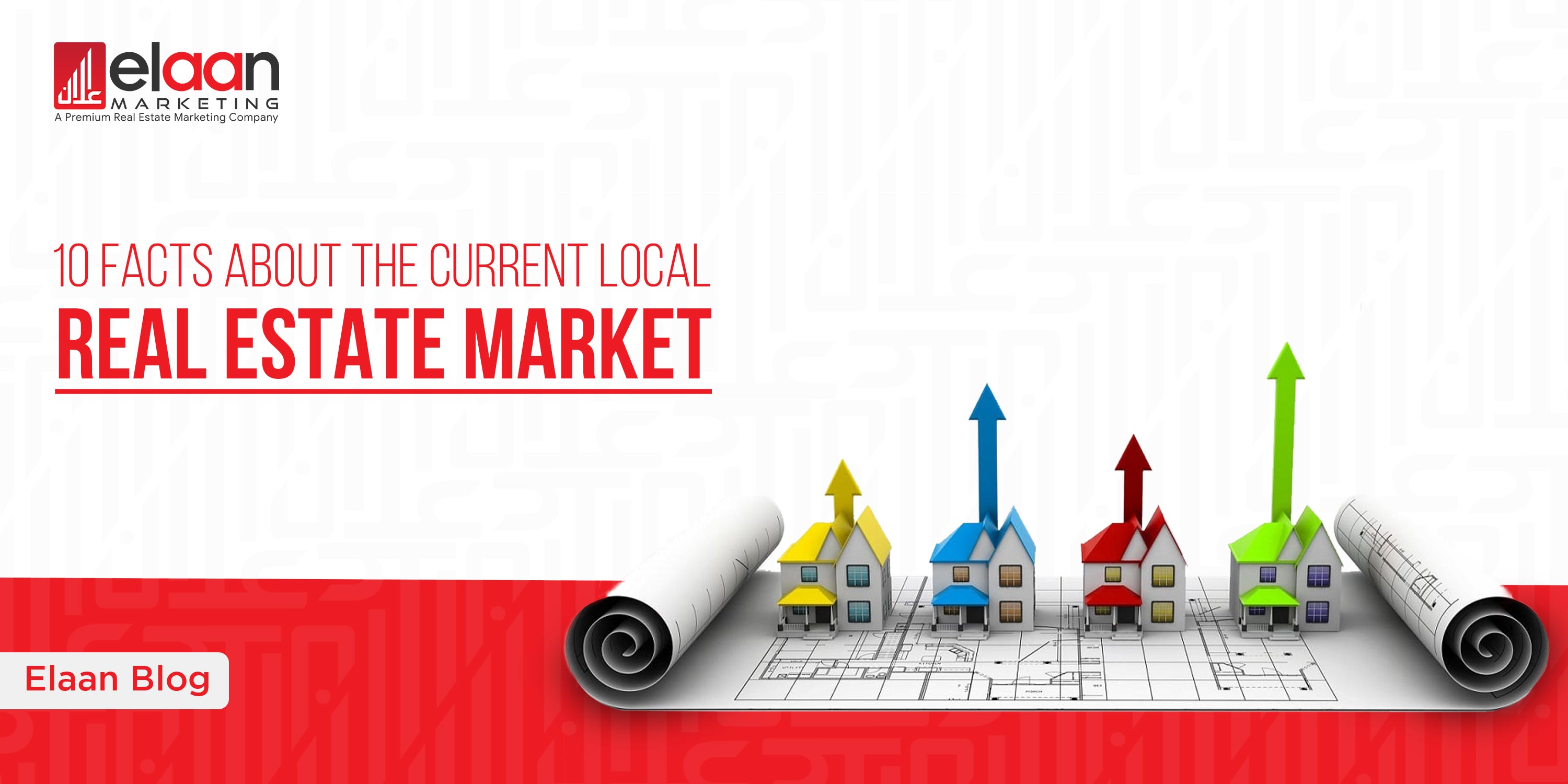 Whether you invest in commercial or residential property, there are countless methods to invest in real estate and enjoy the profit. Staying up-to-date on real estate market trends and statistics will help you make better, informed real estate investment decisions. For that, you must know facts about the real estate market that can benefit you in the future.
1. Real Estate is a Buyer's Market
The real estate market would be a buyer's market. Due to the pandemic, rates have decreased, and buyers are primarily interested in getting a property investment because buying a property gives you a feeling of stability and ownership.
Real estate is seasonal. This is one of the facts about real estate that sometimes it becomes seasonal. Most people think that real estate is always going high, but that's not always true as real estate has seen a decline in the Pandemic because of the lack of policies by the government, but it happens in rare cases.
2. Technology has Boosted Real Estate
The availability of technological access to online property buying and selling has made life easier and faster. There are real estate companies that offer comprehensive online guidelines to help you comprehend the market. So, you don't need to go to your property daily and do things like collecting rent on the door. You can do everything online and maintain your work at the same time.
3. Investment in apartments is worth it
Gone are the days when people used to think that homes are better places to invest because modernization has changed living trends. This is one unknown fact about real estate. Changing trends have forced people to think more modernly, and people want to invest in apartments rather than houses. This is why investing in apartments is better than investing in homes.
4. Everything Matters
There was a concept in the old days that only location matters. But, this is not a good approach if you want to be a part of the real estate business. Time, market, and changing trends are important factors that decide your fate. Most of the important factors are knowledge about the market. You must have complete insight about everything and your every decision should be knowledge-based. You must do a thorough research of facts and figures of the real estate market before taking any step.
5. Less investment is required
This is a fact for real estate buyers that they don't need much money to buy a home. Now, you can buy a home with a 5% down payment or no payment at all. There are many ways to do that, like getting a partner or renting your residence. Real estate projects by Elaan Marketing offer down payments as low as 10%. Moreover, the government has decreased the tax burden to support the market. So, this is the best time to invest in this market.
6. Vacation Apartments Give High Profit
The industry of tourism is flourishing day by day, and it is directly linked with real estate. More tourists are coming to our country and living in hilly areas for months. What If you have your apartment in those beautiful lands? The answer is you can rent that out and enjoy a handsome income. Moreover, you can also spend your joyful moments there. Swiss suites apartments are a new project built in Ayubia and are best in standards, and it's a great idea to invest in the Swiss Suites.
7. Invest in Mega Projects
Several mega projects of malls and residences have been launched that offer incredible investment opportunities. People are more interested in investing in mega malls due to modern trends and guaranteed return on investment. They can prove to be the best investment opportunities in the near future because of the amenities they provide.
8. Property Taxes are Reduced
To support this industry, the government of Pakistan is providing a relief package and has decreased property tax. It will provide opportunities to earn money for daily wagers, while on the other hand, it will stimulate the economy. The capital gain tax that you pay after selling a property is half which means property selling has become easy now. Following reforms are made by the government to encourage this industry.
If the gain is less than 5 million, the tax value would be 2.5%. It was 5% before the act.
If the gains are more than 15 million, the tax value would be 10% which was 20% before the act.
It means it is the best time for investment that will bring marvelous results in the future.
9. Real Estate Companies are Hope
You must have heard the stories that agents are useless and one should sell or buy property on his own. It is a wrong concept because real estate agents know more than the average person. An agent understands the market and trends, properties' prices, and the benefits and drawbacks of investment. Many real estate companies provide the best services and clear up any uncertainty regarding the market. So, trusting those who have built up trust in the past years is a wise decision.
10. Real Estate Market 2021
The market is growing at higher rates. The new finance act by the government of Pakistan has brought some new policies to support this industry. This time is a great opportunity for people who want to pursue their business in real estate. Decisions that are made today will support you tomorrow because no other investment is as trustworthy as real estate.
Frequently Asked Questions(FAQs)
+
Pakistan Real Estate is a terrific opportunity for most Pakistanis to invest, especially if they have enough resources and need money. Investment in this industry is an excellent strategy to accumulate wealth and generate passive income. To know if the real estate market is good or not, you must consider the following factors such as the buyer interest, demand, property taxes, and legislation. Due to covid, property prices are decreased, and it is the best time to purchase a property at a lower price from which you can benefit tomorrow.
+
No, it will not crash in 2021. It will boom and the reason is the interest of the government in this industry. It has taken great steps in the new budget to relieve the investors. Finance act 2021 has reduced Taxes at higher rates to support people. Development is increasing day by day. Infrastructure is on its way to improvement. On the other hand, CPEC will prove to be beneficial for investors. Development directly affects the real estate market. It means, it will grow at an exponential rate in the coming years.
+
Real estate is the pillar of the economic development of the country. It contributes 70% to 75% to Pakistan's total wealth. 2020 has not been a lucrative year due to the COVID-19 Pandemic for buyers as it decreased job opportunities and affected the flow of money. But recently, the market is growing at an exponential rate, and the interest of the government has boosted this industry. Policies of tax relaxation have helped the cause, and coming days are the days of development and progress.