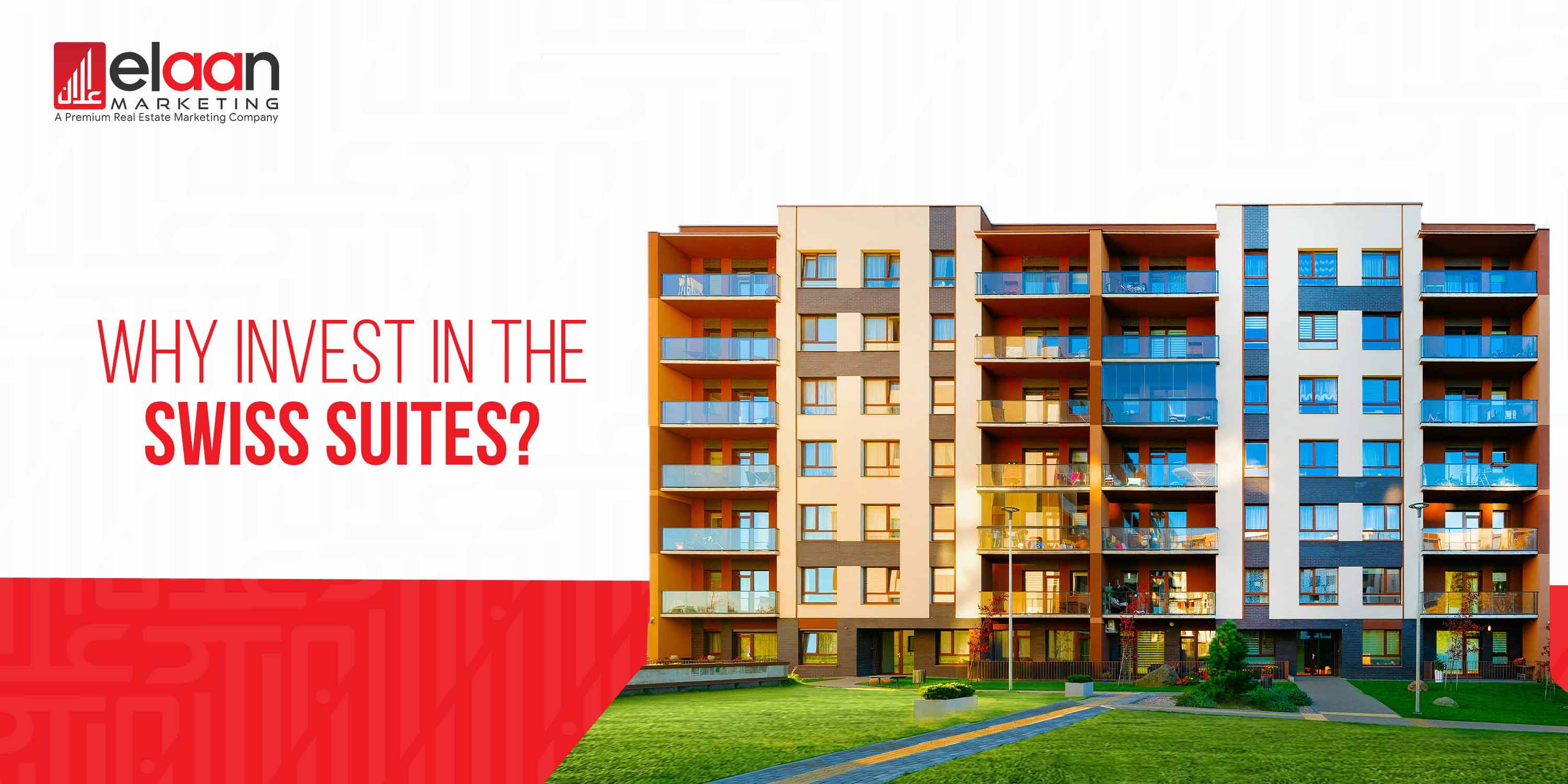 Are you looking for apartments in hilly areas of Pakistan? Do you want to enjoy the best summer vacations with your family? Do you want your investment to bring fruitful results? Then Swiss suites are the only option to make your wishes fulfilled. These are luxurious apartments with a grand hotel to give the breathtaking moments of your life.
Swiss Suite's Location
Swiss suites apartments are located in the green hills of Kuza Gali, Ayubia, where nature is at its best and you can hear the birds singing. Bhurban Valley, Nathia Gali, Mall Road, Kashmir Valley, Patriata Chair Lifts, and other surrounding recreational opportunities are just a short drive away. One can enjoy all seasons here with ease. Every season of this location has something extraordinary for visitors and residents, that they will never forget.
Swiss Suites Apartments
Swiss suites cover the area of 1.5 Kanals with 6 distinguished floors. Every floor is designed to offer all luxuries of life. 94 apartments are spacious and well-constructed, with a grand hotel on the 6th floor. We will look into the distribution of floors one by one.
1st and 2nd Floor
The first and second floors are connected and offer one-bedroom and two-bedroom apartments. The balcony of this single-bed apartment with an attached bathroom provides amazing views. Single-bed apartments range from 480 to 590 square feet, while two-bed apartments have a single bath with a tv lounge and balconies in both rooms.
3rd and 4th Floor
They share the same space and offer one-bedroom and two-bedroom apartments. Single-bed apartments range in size from 265 to 590 square feet, while 2-bed apartments feature a single bath with a tv lounge, 855 square feet of space, and balconies in each room.
5th Floor
This is the main floor of the swiss suites project. The 5th floor has the main entryway, hotel, offices, and lobby. There is also ample parking in the front, accessible via the main road to relieve you from parking issues.
6th Floor
Like the first and second floor, it also provides bedroom apartments but with more facilities. The top view of hills gives a mesmerizing look to the north.
Amenities
Swiss suites provide the best facilities. Being surrounded by wilderness at its best, it is definitely a delight to live and invest there.
Balconies
Every room has its balcony where you can have free breaths and live your moment. The view which each balcony provides will be unforgettable for you.
Free Wifi
The facility of free wifi is there for you to be active on your social media and business. There is no hurdle in technology here.
Play Area
Where all things were considered, how could we ignore kids? There is a big play area for kids where they can make their childhood memorable.
Water Supply
In hilly areas, most hotels face the problem of water supply. But, with our advanced project management, we have solved this issue, and there will be no shortage of hot water at any moment.
Laundry Service
The staff of swiss suites is active and are always there for its residents. The laundry service is also there to reduce your headache.
Parking
Valet parking is available, and the space is so much that you will never face difficulty in parking. The 5th floor also has a parking space with the main entrance.
Security System
Security cameras and guards are always active. You can live and enjoy it without any hesitation.
Backup Generators
To provide you electricity for 24 hours there is a complete system of backup generators. The Swiss suites project is the only project in Ayubia where you find what you want.
Investment in Apartments
There is an instalment opportunity of three years. Investors can pay instalments between the 1st to 10th of every month. Your investment will not go in vain as you can live your life to the fullest while living in Swiss suites.
Frequently Asked Questions(FAQs)
+
Swiss suites is one of the best projects so far. Its location distinguishes it from all other buildings. A grand hotel on the top adds an addition to its never-ending charm. If you invest in apartments, it will be the wisest decision of your life. Tourism is increasing day by day, and international tourists are more inclined towards these country areas. Swiss suites with all the great amenities of life are best for any visitor. You can enjoy the income throughout the year, either by starting a business there or renting them out.
+
Yes, Swiss suites is a good project for all the things it provides. From mountain views to luxury amenities, its services are incredible. Huge parking space, security system, play area and backup generator system make it a good place to live and enjoy all the joyous moments of your life. Bhurban Valley, Nathia Gali, Mall Road, Kashmir Valley, Patriata Chair Lifts, and other surrounding recreational opportunities are just a short drive away.
+
The Swiss suites project is about to be completed in the coming years as the development is progressing. Infrastructure is completed, and apartments for sales are available now. Six floors with one to two-bedroom apartments are furnished and well-designed. Bookings from 10% have started, and people are showing more interest in apartments for sale.