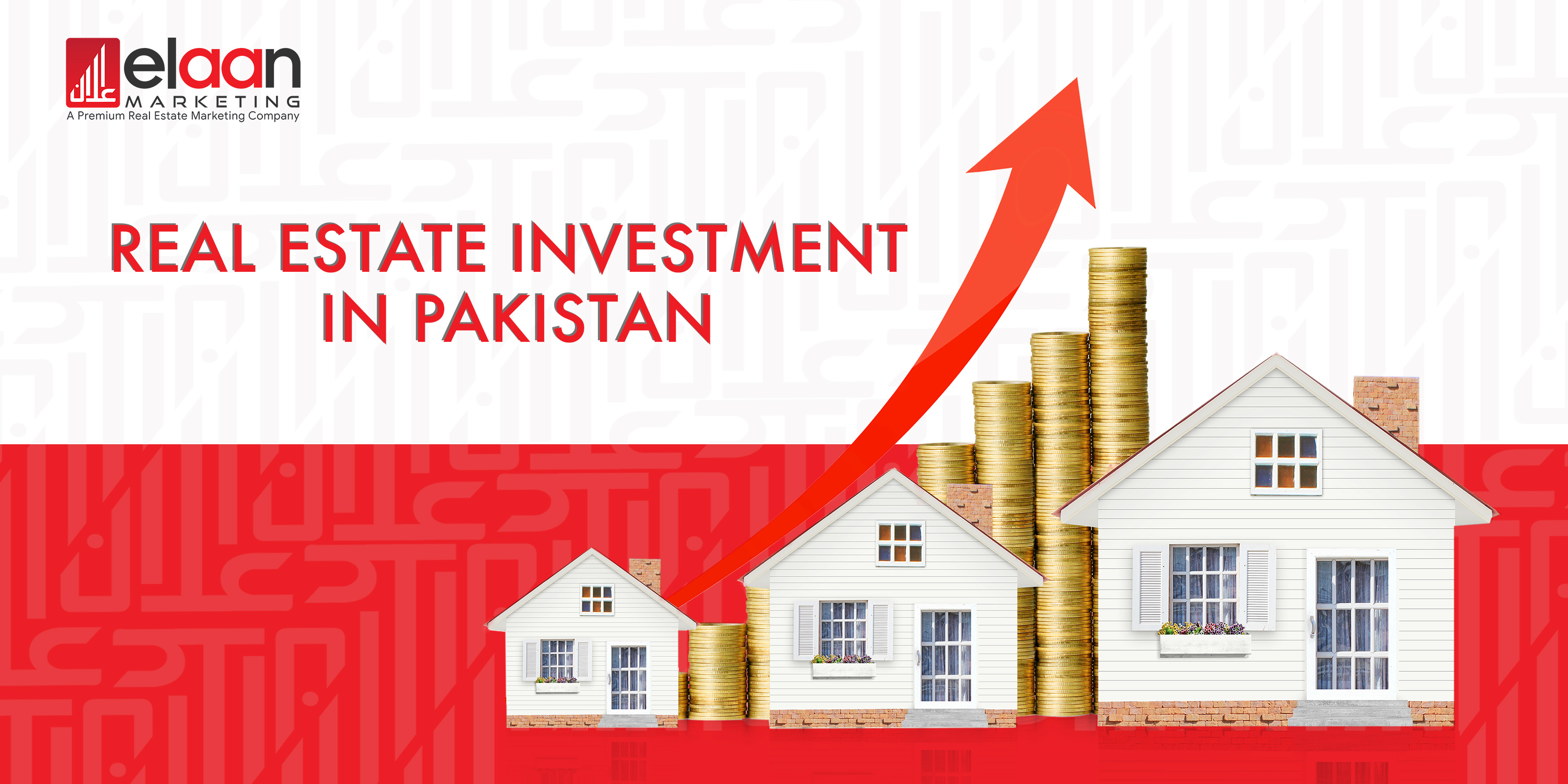 To invest in property is the safest way of investment as you can earn a handsome amount in return. However, it is not as easy as it seems because you have to look at things thoroughly before making any decisions. You must have proper knowledge of the basics of real estate investment in Pakistan.
Here is what you need to know.
Types of real estate investment in Pakistan
Here are some of the types of real estate investment, where you can invest and have returns.
Earthquake Resilient Features
Property buying to rent out
Let's talk about these one by one.
Buy a file
If you want to invest with little money, you should get a file earlier. These are the documents that will be given to you before any construction is started. Real estate Investors in Pakistan who have long-term plans usually go for this type of investment.
Buy a plot and wait
Real estate investors in Pakistan mostly go for this type of investment in which you buy a plot and wait until prices rise. Once the value increases, they resale it to gain profit.
Buying an open land
After getting an open land, investors anticipate that someday the developer will start a project here, and they can then sell the property for a reasonable amount. This is quite risky, but if you have experience, then the decision is worth taking. Nowadays, people are buying land near Gwadar due to the mega project of CPEC (China-Pakistan Economic Corridor), in the hope of gaining a profitable amount later.
Property buying
Buying an apartment or house and giving that on rent is a source of income-generating investment. If you are confused in deciding whether this is the best real estate investment in Pakistan, you need to know if apartments are better than homes in buying and investing in property.
Moreover, some of the best companies can provide you with a complete guideline about where to invest safely. So, hear me out.
Best real estate company in Pakistan
The best real estate marketing companies consider the choices of their customers and make sure that they would not face any losses in the future (considering the controllable factors of course).
They give you a complete plan of how this specific piece of land would be beneficial for the coming days and in what possible ways the land can be utilized. One real estate marketing company in Islamabad is Elaan Marketing, that has eased investment in Pakistan's real estate; a company based on innovation and real marketing trends.
Best property investment in Islamabad 2021
There are many opportunities that you can choose for yourself. You can contact any of the real estate companies to know about future development plans in Islamabad. They can give you a housing market examination by fully considering a few factors that help close an agreement. Their deliberate methodology and essential systems are efficient and time-bound as well.
Best real estate investment in Pakistan
The well-growing industry of real estate has opened up paths for investment. Mega projects are being started where you can invest and make your future secure.
Here they are:
It is located in a prime location of Gulberg Greens Islamabad. This mall, with its outstanding features, has turned the game. Amenities provided by this mall never existed in Pakistan before.
The highest golf and tennis court (rooftop)
They are one-of-its-kind sources of entertainment. Luxurious penthouses are there to give you the best views of Margalla Hills. Your investment will not go in vain, because magnus mall is the best investment with zero risks.
Twin City Tower Mall and Residencia
Twin city tower is located in F-18, C block Faisal town, which is just a few minutes away from Islamabad airport, Fateh jungh, and Srinagar Highway.
This building contains:
14 floors for residential purposes.
Includes 3 floors reserved for commercial uses
This project is one of those projects which are part of the best property investment in Islamabad 2021.
A question indeed arises after looking into such magnificent projects as how to invest. So, here is the answer.
How To Invest In Real Estate In Pakistan
Investment in real estate in Pakistan is a worthy move towards a bright future. You have to keep the following things in mind.
What is your requirement?
You must be clear about your requirements for where you want to invest, along with the budget you have in mind.
Do market research
Once you decide your requirement, you can go through marketing research and meet some agents who can give you proper guidance. Elaan Marketing has some of the best real estate agents available to get you the best property investment opportunity.
Buy your property
You must be keen about the location while buying a property. You must have proper knowledge about tax systems in Pakistan to legally go through the process and avoid any disturbance in the future.
Sell your property
This is the time when your investment in real estate in Pakistan will bring fruitful responses. You should not rely on one source while selling. It would help if you went through marketing trends before choosing or fixing any price.
Overseas Pakistanis who want to invest in their country often ask a few questions:
Can foreigners buy property in Pakistan?
Yes, foreigners can buy a property after incorporating SECP (Securities and Exchange Commission of Pakistan). It means foreigners can freely invest in all sectors while keeping national and public security in consideration.