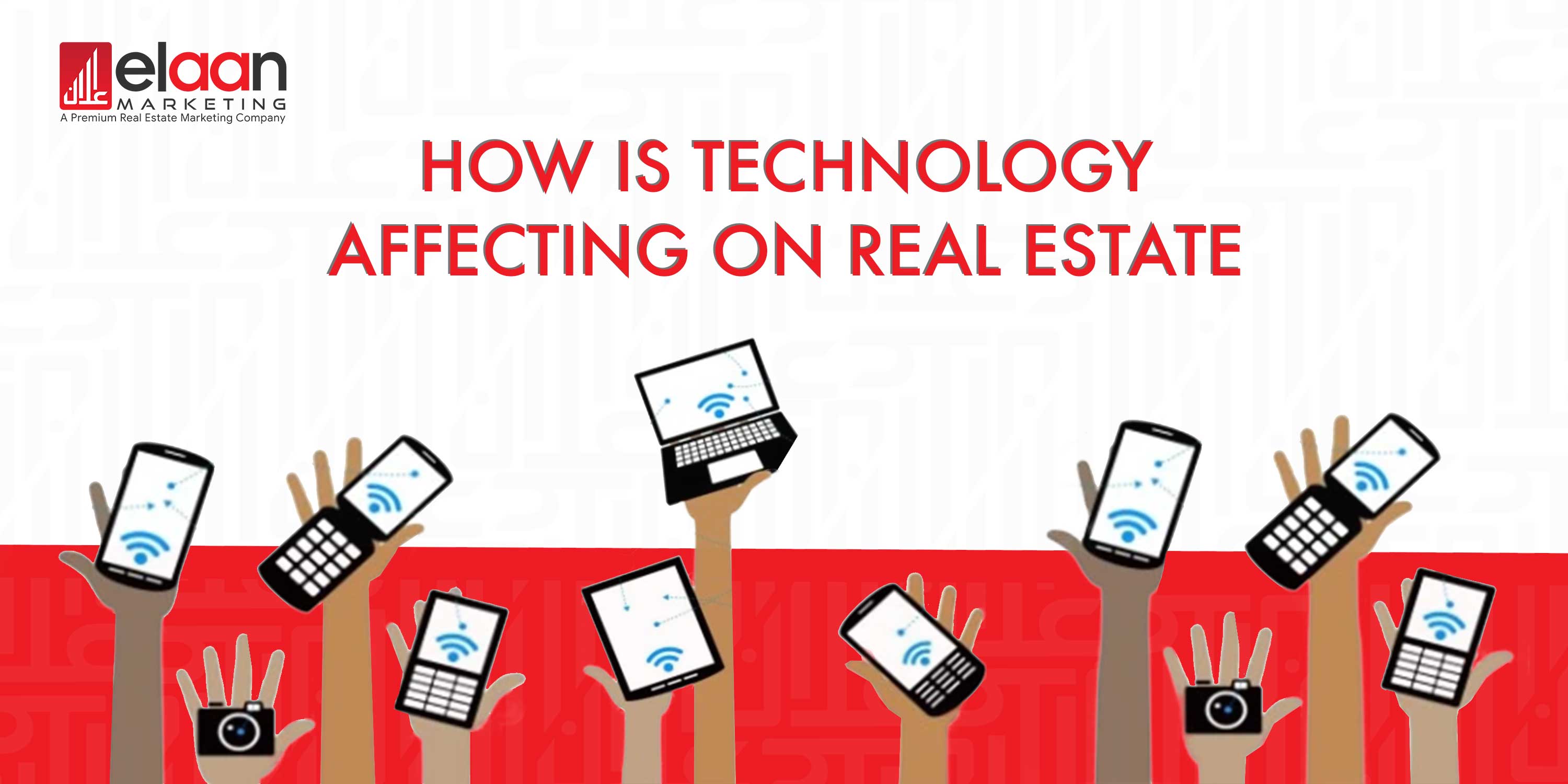 After the industrial revolution, the world has adopted technological advancement, completely changing industry behavior. As real estate is closely linked with the development and human societies, it is bound to change rapidly.
Technological access to the buying and selling of properties online has made life easier and faster. There are real estate companies that provide complete online guides to understand the market.To understand the relation of technology and real estate, Let's see how technology is affecting real estate.
Technology Helps in Money-saving
People had to rely on real estate agents that charged a hefty fee for their services in the past for investment guidance. Now, the consumer can find that information on apps and sites without spending money. These apps have taken the roles of brokers and agents to make things easier for you.
Technology Saves Time
It is no longer merely printed advertisements in newspapers and magazines. There are dedicated websites for properties selling. You can find online listings of available properties whether you are searching to lease a home or a place of business.
You don't even have to browse the inventory one by one with real estate listings. All you have to do is utilize the filter option to find the square footage, number of floors, rooms, amenities, and chosen location. The listing will also feature landmarks and how accessible the properties are to important locations like hospitals, schools, police stations, fire stations, and supermarkets.
Technology Used in Real Estate
Different types of strategies are used to improve the real estate market. We will discuss the factors and technology used in real estate one by one.
Blockchain Technology
Blockchain technology can be characterized as a database system in which data is stored on blocks that are digitally connected to other data blocks, producing a massive chain of blocks.
This data stored in technology follows an append-only structure, which means that once a block is added to a chain, information is irremovable. Similarly, data entered on the blocks cannot be changed after it has been saved.
As a result, it's an excellent way to maintain track of documents, business, and legal transactions. Following are the impacts of Blockchain technology that have changed our ways of doing and perceiving things.
Smart Contracts
Now the deals or agreements do not need any third party for assurance. Smart contracts are developed through computer coding. It means the terms of the agreement will be written in the form of computer codes helping to reduce trust issues.
Fractional Ownership
It has long been accepted practice in the real estate industry that if a person wants to invest in real estate, they must wait a long period to save up enough money to purchase the entire asset. One of the benefits of blockchain technology is that it allows fractional ownership, which means that an individual can possess a piece of real estate by owning a fraction of it
Using blockchain technology, an owner separates his asset into different tokens or fractions, which are purchased by interested parties using either cryptocurrency or fiat money.
Maintaining land records
With the help of blockchain technology, we will be able to maintain land records. All first-world countries are using this technique to save the information for future usage.
Harbinger of Efficiency
As a forerunner of efficiency, blockchain technology will provide efficiency to the real estate market by digitizing various aspects of the industry. This feature will be helpful in Commercial Real Estate (CRE) transactions, where the majority of time is spent on paperwork, legal evaluations, and financial analyses. All of these administrative hurdles will be eliminated by the introduction of "digital identity."
Blockchain and Smart Cities
It is helping to make urbanization successful and will help in the creation of small cities. It is estimated that cities governed by block chain techniques will be more sustainable, inclusive, and effective.
Artificial Intelligence
In addition to blockchain, Artificial Intelligence (AI) is also one of the factors of technology affecting real estate. It uses the technique of machine learning (ML). Instead of being programmed to perform specific tasks, computers can learn from data via ML. In real estate, machine learning assists in making better business decisions by determining information such as when a property or neighborhood will become popular.
Virtual Reality
With the use of virtual reality, you can now experience living in your new home before you move in. Real estate developers also employ this cutting-edge technology to advertise a brand-new house to potential home buyers. Commercial VR use is increasing across the country, indicating that this trend is here to stay. This is how the notion of technology affecting real estate has changed our world.
Social Media
Social media has changed the game of real estate altogether. In Pakistan, social media is at the top of real estate technology trends in 2021. There are many pages and groups on Facebook and Instagram where you can have discussions with other property sellers and buyers. You can broaden your knowledge about the market while using social media and be well aware of the present-day trends that can be helpful in the future.
Real estate technology trends 2021
The Pakistani real estate sector is up-and-coming, with an infusion of international investors since 2017. Real estate is seen as a safe investment by Pakistanis, and demand is increasing. This demonstrates that, despite increased demand, the sector is mainly ignored by government officials, and the current rate of development falls far short of meeting the market need.
As a result, the market requires modern solutions based on property-related technology (Prop Tech 3.0) to enable more individuals to participate in the real estate market and help the industry achieve a more sustainable model for future development.
Frequently Asked Questions(FAQs)
+
Technology has changed the structure of the sales process. It has made it a lot easier and more efficient. Modern problems are now dealt with modern solutions So, technology has proved itself. It helps in saving time and the future.
You do not need to roam around cities to find a property. You are just one click away from finding the lists of properties on the internet with all the required information. You can get yourself registered with genuine real estate companies that will update you about the prices and properties. So, life has become more pleasant with technological advancements.
+
Blockchain technology has impacted real estate in different ways providing new ways of communication for buyers and sellers. Data collection and saving provide the best way to track documents and legal transactions. It has also removed the need for intermediaries such as brokers.
In this way, it has helped in reducing costs for properties. Property transactions such as purchase, sale, financing, leasing, and management transactions can all be transformed by blockchain technology.
+
Technology helps commercial real estate investors in recognizing opportunities. This helps in finding the right buyer for a property. It also helps buyers to find more investment opportunities by easing communication. Finding a property has become more manageable now. Transaction ways have changed by using blockchain technology. So with the help of technology, the real estate market is flourishing at a greater rate.