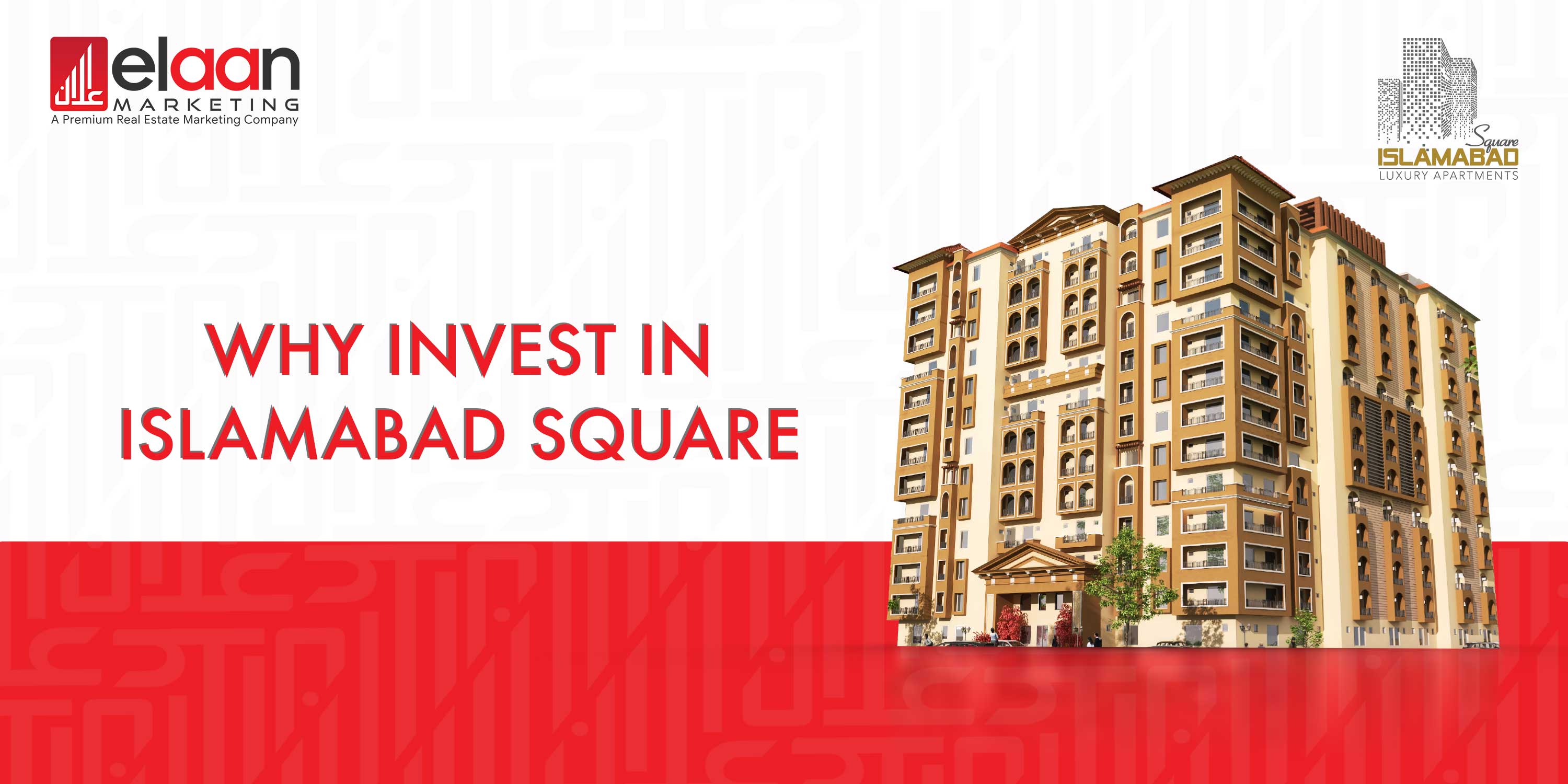 Changing trends of living and modernity have made it clear that one should choose a place where they can feel at home. Islamabad square luxury apartments provide amenities that meet international standards of living.
People who can't afford big houses but want all facilities, specifically look for a residence where they can work and relish altogether. We will look into the factors that make Islamabad square distinguished from other residential apartments.
Islamabad Square Location
Islamabad square is a residential apartment building which is located in sector B-17, Islamabad. It is only 6 kms away from Margalla Road. Moreover, it is 45 minutes away from Faisal Masjid, 35 minutes away from Islamabad International Airport and only 25 minutes away from Kashmir Highway.
This is the most important factor which increases or decreases the worth of property directly. Those locations which have many facilities around them such as schools, universities, or markets are highly appreciated. Its connection with motorway and zone II of Islamabad capital territory makes it the best place for its residents.
Amenities For a Better Life
Islamabad square luxury apartments contain those amenities that increase its worth many folds. From location to facilities, Islamabad square carries everything which a wise man can choose for his lifestyle.
Commercial Area
The area where these apartments are located is surrounded by parks, doctors' clinics, play areas, stores, and administrations. The residents will not face any difficulty while living at a place that is luxurious and continuously developing with trends.
Design and Architecture
Spacious and modern apartments have all luxury facilities. They range from 1 bedroom to 4 bedrooms, depending upon the needs of people. The design of the ceiling and floor is truly appreciable which gives the feel of style and sophistication.
Centrally Air Conditioned Atrium
Atrium is used as a key architectural feature in big buildings. It is located in the center of the main building and skylights in this area give it an extraordinary look.
Community Hall
There is a vast community hall reserved for public activities and meet-ups. It allows knowing about people who are living around you. You can arrange ceremonies in that hall and make your gatherings memorable.
Security
Islamabad square luxury apartments offer the best security as no one can compromise over that. To ensure that residents stay safe within walls, they contain the following features such as:
CCTV cameras are spread in halls.
An emergency exists on every floor
Gymnasium
While considering all other facilities, fitness is also important as there is a big gymnasium inside the square. People can enjoy their health routines and remain fit as health comes first.
Library
Are you more of a reading person? Do you enjoy book reading? If yes, Islamabad square gives you the best library which contains all genres of latest books in it. You can sit there for hours and spend your free time reading and relaxing.
Play Area
All sources of entertainment are available here at the play area located in Islamabad square. Kids can enjoy and have the time of their lives playing and having fun.
Mosque
There is a beautiful mosque in the building where you can offer prayer. The design and space of the mosque are incredible and are accessible for all people.
Technology
There are superior arrangements for high-speed internet such as good quality tv cables and intranet connections.
Health Club
The modern styled health club is also there which contains the latest machines and massage center where you can get luxury relaxation and enjoy your free time.
Power Lifts
Three strategically positioned heavy lifts are there for your service. A cargo lift is also available.
Parking
Wide closed parking is available in Islamabad square luxury apartments where you will never face the problem of space as two basements are designed in a way so that maximum people can park their vehicles in it.
There are many other facilities which you can avail here. Such as
24/7 customers and maintenance services
Special arrangement for women's prayer area
Islamabad Square Investment
You have come through the facilities that this project is offering. This would be the safest investment chance for you as Islamabad square location makes it worthy to be in the lap of twin cities Rawalpindi and Islamabad. It is a great chance for brokers and new investors to grab the opportunity as apartments for sale are also available now. To know the price, you can click Islamabad Square and request a payment plan.
Apartment for Sale
They are available in different sizes and designs to consider all categories of customers from workers to businessmen.
| Apartments | Size |
| --- | --- |
| 1 bed apartment | 470 Sq feet |
| 2 bed apartment | 935 Sq feet |
| 3 bed apartment | 1600 Sq feet |
| 4 beds apartments | 1715 Sq feet |
So, this apartment building contains a great profit potential. It is better to invest in a place that will bring out higher results in the future.
Frequently Asked Questions(FAQs)
+
The prime location of Islamabad square luxury apartments increases their value as it is connected with the motorway as well as the GT road. The luxury feels that it provides and its standards are matchless. A big atrium, health club, security system, and best design make it distinguished from all others. Any investment will not go in vain here as more and more people are considering apartments for investment due to the changing trends of the modern world.
+
Yes. Islamabad square is the best project so far. It contains all the facilities that meet international standards. Once you enter the building, you will feel the incredible atmosphere that no other building offers. Those who have to wish to live a luxurious life and want a future in real estate should choose this project for investment as it can assure you a bright future.
+
The project is under construction but developing vastly as the bedding of this site is completed. It is expected that Islamabad square will be completed within a year and possession will be granted in a stipulated time period.