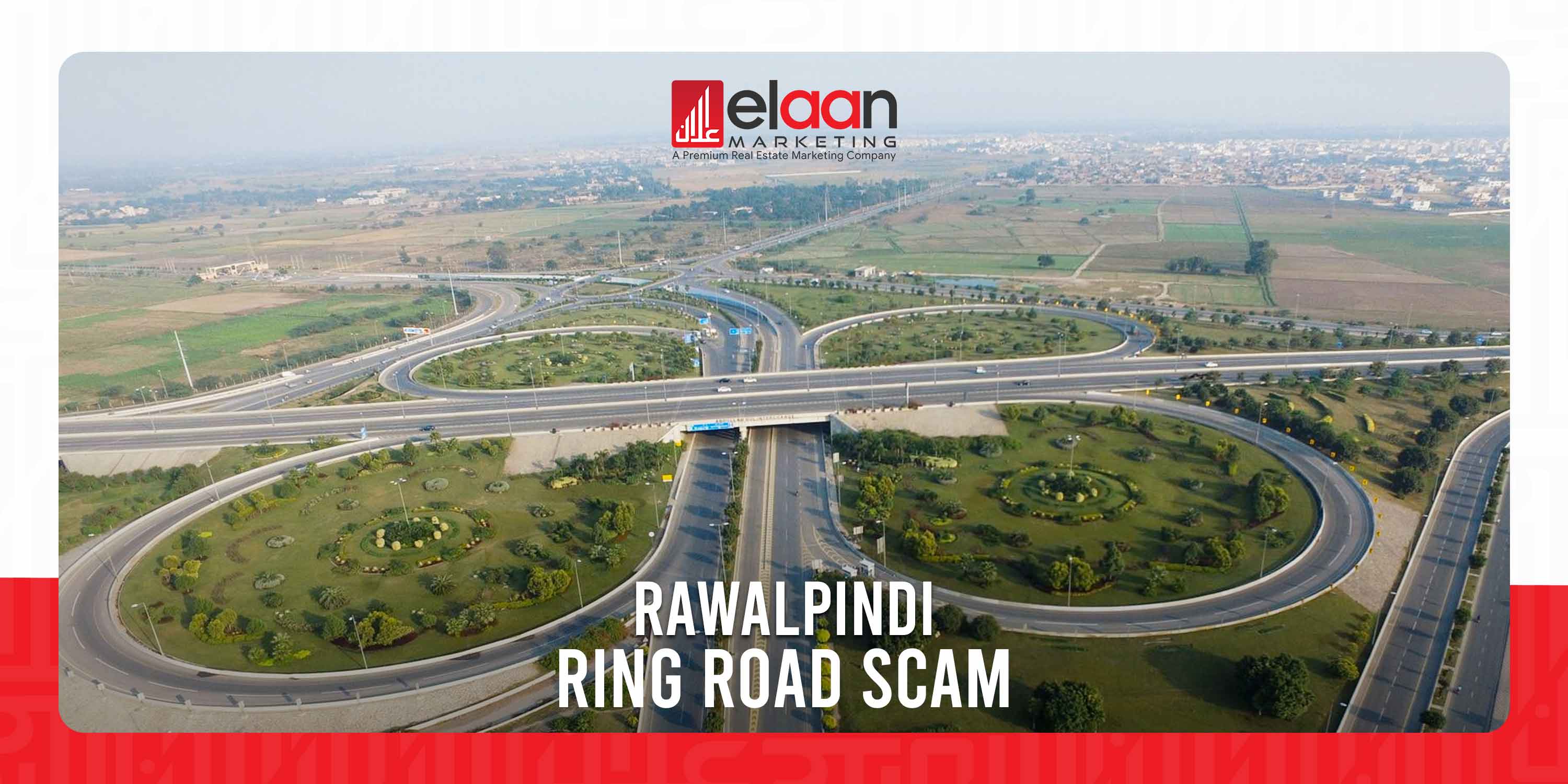 Nations fail when the interests of few people are considered while ignoring the rest.
Rawalpindi Ring Road scam has proved the priorities of government officials. This project was initiated by the previous government with a specific design which is now altered by the PTI government to give benefits to specific groups.
Rawalpindi ring road's latest map is a clear indication that how efforts were made to save the status of few people. This extension has increased the cost up to Rs25 billion. This government approved the extension of the road, portraying that they did it for a national cause, is a scam in itself.
Prime Minister Imran Khan settled an inquiry committee soon after the allegations. The inquiry report is not acceptable as two of the three people have not signed it and made their own reports. This contradiction has raised many questions to find the fact behind this scandal.
The report has revealed many faces who are behind Rawalpindi ring road scam, these people are from our party too.

Firdous Ashiq Awan Special Assistant to the Prime Minister
On the other hand,
Due to the timely action of PM, we got saved from a big scandal, though none of the ministers is involved in it

Fawad Chaudry Former Minister of Information and Broadcasting
From statements, it seems that government officials are not clear themselves that what discussion they are having in offices and what they are telling us. Taking the help of lies and deceits, the government has failed to prove itself that it is corruption-free tenure.
It happened in last years, whenever government official was alleged of any corruption charges, they resigned from their designations. This resignation is enough to tell the nation that everything is going well but an actual inquiry is never made. Same happened this time, Zulfi Bukhari resigned to save himself.
This hypocritic way of clearing corruption from the country has no benefit because every coming day is opening up new scandals.
These people who are defending infrastructure have always been saying that it is less important when you have other challenges to face. This time is critical when the world is going through a pandemic and major priority should be health, our government officials are busy buying the land near ring road and protecting their cause by hook or by crook.
This is an alarming situation because it has revealed the government and its prime concern. Whenever a new plan is made, all the forums are considered including the balance of tax and GDP. This development will only increase the burden on taxpayer' money because its completion required a major capital so the government will only pressurize the common men by receiving extra tax from them. This was not a time to increase the budget for infrastructure while the rest of nation is dying and daily wagers are unable to buy bread and butter for their families.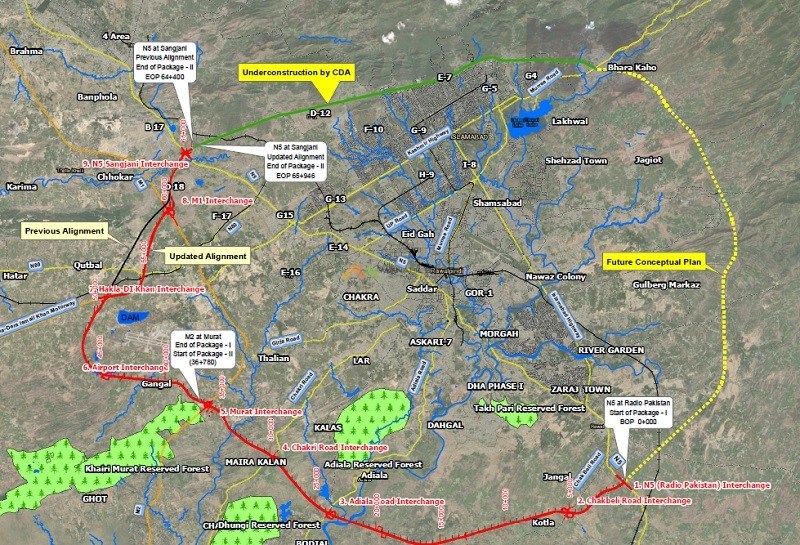 Moreover, the inquiry committee is a scam in itself because the alteration has been passed by the approval of the Punjab government, deputy commissioner of Rawalpindi mentioned.
He also emphasized in his report that "change in route of Ring Road Rawalpindi has only done to give benefits to some private housing societies and NOC was not obtained from NHA neither the agreement was signed"
Those who are not accepting this scandal with major support behind them, have inherited lands in nearby areas while some of them bought major lands which directly or indirectly is linked with ring road.
Some builders and society tycoons just gave Rs 1 billion to the owners but they got Rs11 billion from clients and they are advertising the lands by showing the accessibility of ring road. Some of them had allegedly occupied the land.
Most of the members of parliament either from the government or opposition are involved to make this scam successful because they collectively owned 64,000 Kanals of land within the limit of this project. Six societies made Rs35 billion for having land of 10,871 Kanals of land near Islamabad Airport and out of 34 societies, 19 did not have registration.
These are clear shreds of evidence that this project is not for the national economy but personal economy. The latest map of Rawalpindi ring road showed that the length is increased from 35km to 60km with the addition of two new interchanges on the location of Phase 1 GT road to motorway and Phase 2 motorway to Sangjani.
According to the new inquiry findings,
Rawalpindi ring road project generated Rs130 billion in property dealings since 2017
The investigation has started and the Federal Board of Revenue has asked for an inquiry report from the government of Punjab and it will take action against those societies under the Anti-Benami Act.
This case has also been sent to NAB which is being asked to find the truth behind spending Rs 2.3 billion unlawfully on illegal land. Many beaurocrates and retired officials are responsible for this matter who are shareholders in housing societies, report said. Scam can cause a loss of Rs 10 billion to national productive sectors.
DCs of Attock and Rawalpindi were removed from their seats due to this unethical and illegal plan. FIA, FBR, and E&D will look at this matter to find the fact. Punjab's anti-corruption establishment has also started an inquiry and made a team of legal and economic experts to publicly announce the facts.
Government says that Ex-Commissioner kept them unaware of these steps and did illegalities for his benefits. On the other hand, without the allowance of government officials, it would not be possible to carry this mega plan. He has just been used as a scapegoat in this situation because actual faces are still not exposed.
These powerful people have already destroyed the balance of economy and if they remain hidden, it can be a serious threat to the country. Reports and sources have proved that the ring road project is a failure for the government and it has not come up with a single common comment and those who have resigned did not answer well.
We, as a nation, believe in rule of law that no person or institute is above law and accountability should be on justice.