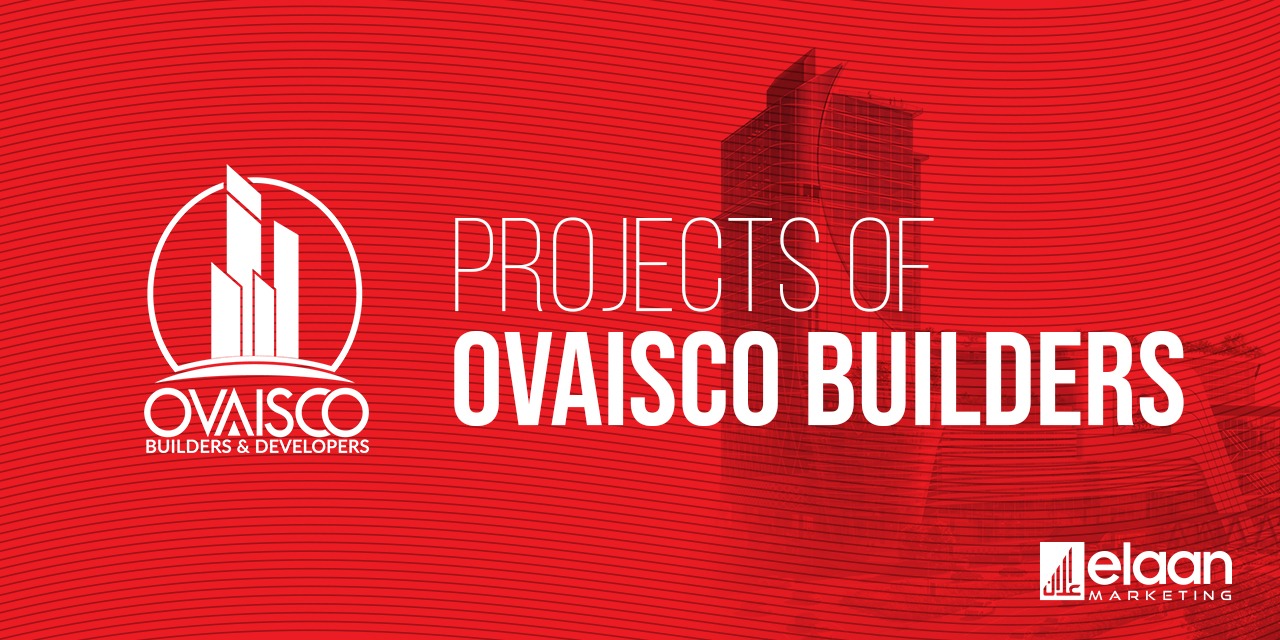 Ovaisco builders and developers are the most trustworthy and efficient in their approach to construction. They have proven themselves to be the only professionals in real estate by presenting such projects in the market that were never there before. From incredible architects to the high style lifestyle, from managing space to constructing the best, they have been number one throughout these years.
Elaan Marketing Company
Ovaisco Builder's child company, Elaan marketing, has made a tremendous change in real estate marketing in Pakistan. They are working side-by-side to provide the best for our people. The main goal is to give investment opportunities to everyone with profitable returns and guaranteed satisfaction of deliverance. We will go through the projects one by one that were made possible with the combined work of these two unique groups.
The Magnus Mall
The Magnus Mall , a great project by Ovaisco Builders and Developers, is situated in Gulberg Greens, Islamabad. This mall includes 26 floors and is expanded over 27 kanals, providing all of life's pleasures. This mall stands out among others due to its flexible payment methods and luxury. The amenities provided by the Magnus mall are a dream come true for most people.
A location with multiple routes
Four parallel parking floors
Payment Plan
Who doesn't want such an investment opportunity at the most prime location of the town? It is always going to pay the best interest to your investment. You can buy a shop just with a 30% down payment.
Islamabad Square
Islamabad Square is a residential apartment complex in sector B-17 of Islamabad. It's only 6 kilometers away from Margalla Road. Faisal Masjid is also 45 minutes away, Islamabad International Airport is 35 minutes away, and Kashmir Highway is 25 minutes away.
Foundation and Framings
The foundation and framing of the building are other vital aspects to know because the foundation matters a lot. Nothing stands if the structure is weak. So, you must see whether the foundation and framing are sound and whether the building's skeleton is weather-resistant.
The location is ideal, and properties are highly valued if they contain amenities nearby. Its proximity to the highway and Zone II of Islamabad's capital territory makes it ideal for its residents. Following are the facilities which this mega project provides.
Commercial Area
Whoever will live here will never feel any difficulty because the area is commercial. Markets, shopping malls, parks, and other institutions make it the most affordable and best living place in Islamabad.
Architect and Design
The architecture and design made by Ovaisco Builders and Developers gives a complete image of elegance and sophistication. The residents can enjoy the environment merely by looking at it.
Parking
The parking space is vast, and there are also new basements reserved for parking to give more comfort to people.
A community hall
There is a big community hall where you can enjoy family gatherings or arrange a meeting with colleagues. You can also spend the most memorable time with your friends in this big and beautiful hall.
Amenities for your Comfort
Invest in Islamabad Square
This is the safest investment option for you because Islamabad Square is situated in the upcoming excellent society, B-17 of Islamabad. Brokers and new investors should take advantage of the opportunity as apartments for sale are also available, and they are available in different sizes and designs according to their needs.
| Apartments | Size |
| --- | --- |
| 1 bed apartment | 470 Sq feet |
| 2 bed apartment | 935 Sq feet |
| 3 bed apartment | 1600 Sq feet |
| 4 beds apartments | 1715 Sq feet |
Twin City Towers
Twin City Towers is another magnificent project by Ovaisco builders located in F-18, C Block Faisal town, just 7-8 minutes away from Islamabad airport. Location is ideal because of its very short distance from main points such as Fateh Jang Interchange. It is also associated with the Srinagar Highway. There are three main towers which are incredibly designed over an area of 10.5 kanals.
Presidential Tower
This tower is specified only for apartments where you can live and spend the most peaceful time of your life. Apartments vary in size and design, and that depends on your choice of where you want to live while the basic needs are provided to every resident. From peace to security, from construction to design, the presidential tower of twin city towers is matchless. The most important aspect is the price range of apartments and installment plans to make things easier for clients.
Grandeur tower
This tower has apartments ranging from simple and sound to luxury ones. It contains studio apartments, two-to-three-bedroom apartments genuinely designed for residents' comfort.
Providence tower
It contains one-bedroom apartments ranging from 645 to 763 sq. ft, two-bedroom apartments starting from 1207 to 1430 sq. ft, and three-bed apartments covering 1751 sq. ft. This tower is for those who want to live and work in the same place.
Amenities for your Comfort
Payment Plan
The payment plan for twin city towers is affordable and straightforward. We are offering a 10% discount on pre-launching prices. Don't delay and invest today!
Hill View City Sohawa
Hill View City Sohawa is a housing society project by Elaan Marketing and Ovaisco Builders located just a short drive away from Islamabad and Rawalpindi. It provides a lucrative real-estate investment opportunity and a unique living experience due to its beautiful location. The natural beauty of the lush green hills and natural landscape creates a pollution-free environment, allowing you to enjoy the view, fresh air, and stunning sunrises and sunsets. Hill view city is the ideal retreat for those seeking peace.
Services
Amenities in Hill View City
Only choose such a home if you enjoy gardening or can afford to hire a professional to maintain it. Even if this is the case, inspect the yard during the house inspection to see if it has been well maintained in its current state.
Invest with Ovaisco Builders
You need profits; we give profits. So, invest with us to grow your business and welcome a successful future.
Frequently Asked Questions(FAQs)
+
The best projects by Ovaisco builders are Magnus Mall, Twin City Towers, and hill view city sohawa. All these projects offer significant investment opportunities to save your money. Nothing is more valuable than investing in real estate, and if the projects meet international standards, then there is nothing to wait for. The design and architect of these projects are above average, and you will feel the difference in every way.
+
The best and most profitable real estate investment projects are shopping malls, modern housing societies, and apartment complexes. Ovaisco builders and Elaan marketing company have combined projects where they have made the impossible possible. They have built one of the most incredible malls, the most modern apartment lifestyle, such as Islamabad Square. So, invest before it's too late.
+
Elaan marketing has recently developed a world-class project named Twin City Towers. It is different and distinguished from others due to its three main towers built on 10.5 Kanals, and their building speaks for how efficiently they were made for the convenience of people.