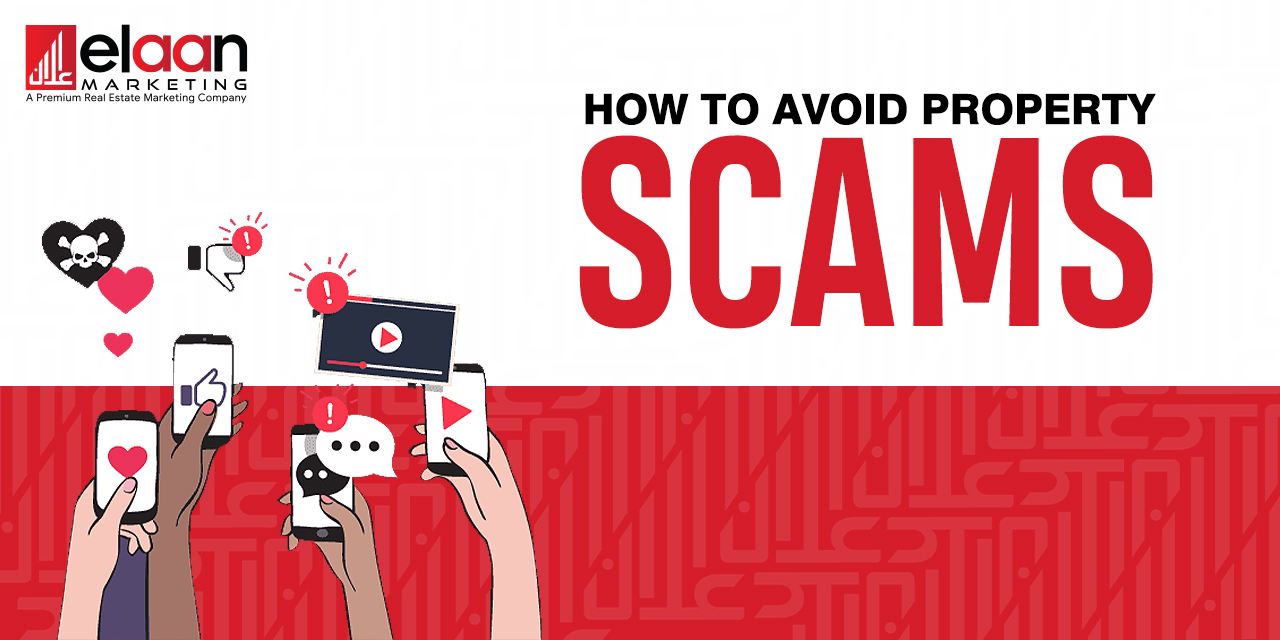 The real estate business is growing by leaps and bounds in Pakistan. It is one of the safest investments for your future planning. Whenever a business grows, scammers come up with new tricks to trap people. The same happens with real estate, and fraud of money in Pakistan has increased in the past few years.
Fraud of Money in Pakistan
Have you ever received a message like you won a car or package for which you never applied? Or would you like to purchase a property at a major discounted rate?
These messages are part of a property scam, and their goal is to transfer money to unknown bank accounts. You will face a big disaster if you get trapped in these. You must know how to avoid property scams, and for that, you must understand what property scams are.
Property Scams
There are many ways in which fraudulent people can approach you.
Unreliable Agents
You will find many people who claim to be agents for properties, but in reality, they are no more than frauds. They meet you at the corner of the street and start talking about property and prices. These types of people do not know the market and trends, so how can they guide you for investment?
You make plans with your thought process, and thoughts generate through knowledge. It will help if you do not rely on any ordinary person out there for suggestions. You should do your research about properties and prices.
The best reliable agents work at renowned real estate companies, such as Elaan Marketing.
False Websites
Many websites are operational in Pakistan that have no proper verification and are not even registered. You have to provide your details like ID card or income there. Some of them are fake and only want to fetch your information. Steer clear of such websites and forms and NEVER ever give in your personal information up on the internet.
Property Buyers
You must be careful about the person you are selling the property to. It would help if you met them personally instead of dealing with them on phone calls. Some of them directly ask for legal documents in a hurry. You must have a thorough dealing first before taking any steps.
Fake Documentation
Fake documentation is one of the most common property scams these days. One must have a proper validation of documents. You must know that if you have an original record in hand or a copy. Don't sign any paper that seems dubious to you.
Unclaimed Property Scams
Sometimes a person is showing and dealing you in a property that is not even registered. These are unclaimed property scams, they trick you into thinking something else and play you.
Selling One Land to Many
This one is also a scam in which a fraudster sells a property to many. They get advance payment from different buyers and then disappear, having the buyers get into a dispute or property conflict.
Low-cost Bungalow
If someone offers you a house which has a very low price compared to market value, you should be aware of that. There are overseas Pakistanis who leave their homes to be taken care of by workers who ultimately end up being owners. They try to sell the property at lower prices and can put you in problems.
Unmarked Plot
If you have bought a plot in a non-developed area, then you should mark your plot. It often happens that you transfer the payment and forget about it. There are land grabbers who tried to grab that, and you can't do anything if you have not claimed that through proper legal documentation.
False Real Estate Companies
If you contact any company and do not give you their address for several reasons, you should be conscious. An authentic real estate company always has an office at the appropriate place; they have a whole team. You can meet them, and they can guide you properly. If you are living in Islamabad and finding investment opportunities, then you can visit Elaan Marketing.
Fake Ads
Many ads have fake information and photographs and are in addition to common real estate scams due to technology. You can identify that if there is no complete information about property and prices.
Pressure
Suppose a salesperson or any company pressurizes you so that you don't get time to think about your decision. Then you should know that this can be fake and only a burden for you.
Falsely Communicated Market Value
There are land brokers who increase the price on their own. If you do not have proper market knowledge, they can easily tackle you and sell the property at high prices.
Precautions to Avoid Common Real Estate Scams
Once you detect problems, you should also know solutions. So, this article will guide you about how to avoid property scams in Pakistan. Let's see how?
Always sign a written lease
Verbal communication is bad for business. Whatever you deal with and the decision you make, you must have proof for that. Never rely on any person, no matter who he is. Just sign the documents and share them with the other party too.
Identify the actual owner
Before getting any property, you should reach out to the actual owner who has all rights of selling out property. He is the only person who can give you legal documents.
Do your research
It is totally fine to take suggestions from people but never trust any. You must have your knowledge and proper research. You must know the property prices and tax values and have an eye on the recent trend.
Check market rates
This can be the first price of investing in real estate. You should know the price on your own and not trust other people. You can start research with a broader view and then narrow that with time.
Following are key points that you can keep in mind to avoid money fraud in Pakistan:
Have all records of money transaction
Make sure that the land/property is registered
Trust on actual real estate companies
Never forget to do your research.
Frequently Asked Questions(FAQs)
+
The only solution to avoid a property scam is that you should have proper knowledge of real estate. You must do your own research on market values and do not trust ordinary brokers. You must be careful in every step and rely on your instincts. You can get assistance from actual real estate companies that have made trust in the community. If you want to be a successful investor then take advanced steps.
+
Property scams can include selling property whose owner is unknown. This happens mostly to overseas Pakistanis who cannot come to the country and see tangible assets by themselves. Unclaimed property and fake registry scams are most common nowadays which you need to avoid. You must recognize fake ads and persons who do not show you legal documents.
+
Authentic real estate agents are those who always keep you safe from fraud. They give you proper knowledge of property and provide you enough time to make a decision. You can also visit the property with them, and they can show you legal documents of everything. To identify an authentic agent, you must consider the point that the real estate agent you are hiring belongs to a trustable agency. Above all, it is better to visit real estate companies by yourself.