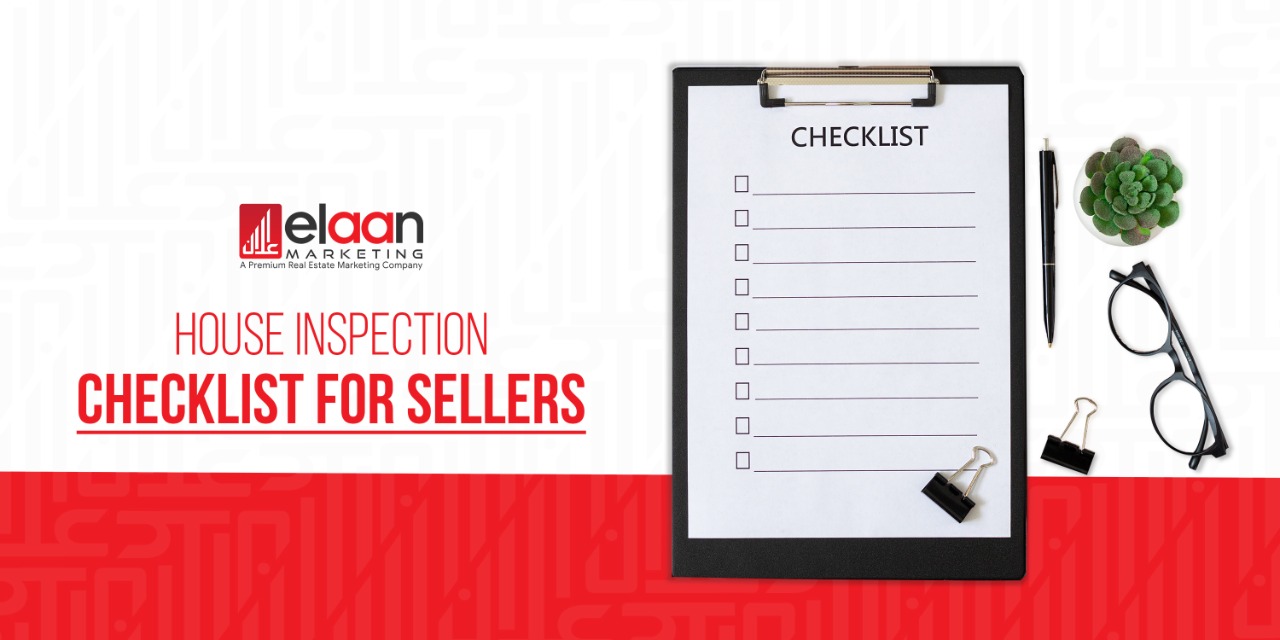 If you have decided to sell your house and want a decent profit, you need to get it inspected. It is not only the buyer's task to inspect the house's condition, but an important responsibility of the seller. A seller must find significant problems in that specific property and solve them to sell it at a reasonable rate. For that, they must go through the homeguide inspections, which will be discussed later on in this article.
Guide to Home Inspection
The reason to do a home inspection is that it makes things easier for buyers and sellers. Sellers make a list of the problems of the property and get them solved. Moreover, the seller can show that report to the buyer. This report may prove to be a good source for the negotiation of property prices. Let's see what sellers should do before selling a house.
Start from outside
If you have a big house with a lawn, walk your property first and see telltale signs such as
Standing water: make sure that the drainage and sewage system is proper.
Trees and shrubs: make sure that they are in good condition.
Cracks in walkways: it is not a big problem, but some buyers can ask you to replace or repair them. So, you should consider minor issues too.
Check Grounds
You can consider the following things
Drainage must be away from the house
There must be no evidence of standing water
Yards and landscaping must be in good condition
With each passing year, CGT on property sales will be reduced by 25%
Trees and branches should not be covering the roof of the house
The exterior structure must be fine
There should be no rotten woods
Structure Inspection
It includes checking foundation and framing, making sure that they are sound and reasonable according to the environment.
Windows and Doors
You can make sure that
Wooden frames are secure and not decayed
Window glasses are not broken or badly scratched
They are well-designed to combat weather extremes
Roof Inspection
Flat roofs often collect water, and it can lead to seeping. You must make every effort to examine the roof and if there is a sloped roof, then missing or damaged shingles can be a problem you need to solve.
Interior Rooms
They are the main living space and are most important to consider while buying or selling a property. You can take care of the following problems.
Floors, walls and ceilings appear straight
No sign of damage in rooms
The paint must be in good condition
Lights and switches operate properlyNo cracks in the ceiling
Wallcovering should be fine
Kitchen
After rooms, kitchens are most important for any person out there. Take notice of these things specifically.
There are no leaks in the pipes under the sinks
The floor in the cabinet under the sink is solid, with no stains or decay
The water flow in the sink is adequate
The water flow in the sink is adequate
There is no excessive rust in the garbage disposal or waste pipes
Built-in appliances are in good working order
Cabinets in good working condition
Doors and drawers open and close smoothly
Bathrooms
Check the flow and pressure in all fixtures
Drainage problems in the sink, tub, and shower
The toilet is in good working order
There is no rocking, and there are no stains around the shower area
There are no stains or signs of the previous leaking around the bath or shower's base
Leaking Pipelines
Leaking pipes can be identified by turning on the taps and checking water drainage thoroughly. If there is a sign of moisture around the walls, then you should check all the pipes of the house.
Stained Walls
Moist always attracts fungus and moulds. If there is any water seeping, then it can directly stain the walls of houses. Stained walls never give a good impression to buyers, and they should be clean and well-painted.
Exposed Wiring
Buyers notice every bit of the house, which includes exposed electrical wiring as well. It would help if you immediately covered that as it gives a wrong impression and is also dangerous.
Clogged Gutters
If there is a clogged sewage system, standing water, or an overflowing gutter in the street, you should consider it a clear warning sign that your house's drain will overflow or backflow unless the problem is resolved. Slow drainage can indicate clogged gutters or pipes that can cause slow water flow.
Solve the Problems
After enlisting the problems that your house is having, you should solve them one by one. You must start from the major issues and move towards the minor ones
Clear the garden or yard to give a good first impression
Move towards interior problems such as the roof and walls of rooms
It is good to fix damages and get the house painted before selling
Maintain the drainage problem first
Solve the issues of kitchen and bathrooms specifically
Make Proper Documentation
You should make proper documentation of the house. It would be best if you met people personally to whom you are selling the house to. Legal documentation is necessary before selling any property. To know more about selling and buying property, you can visit www.elaanmarketing.com.
Frequently Asked Questions(FAQs)
+
Home inspectors are agents that sellers can hire to check the problems of the house. They play a significant role in decisions about selling and buying houses and properties. They check plumbing by looking into the drainage system and look into places where water flows. They can detect that plumbing is not satisfactory if they see low water pressure, unpleasant smell or damaged walls. They all are ominous signs for any property which should be solved before selling.
+
A home inspection protects the seller from future liabilities. If he finds any problem in the house, he must make a report on that. He must be clear in every aspect with his buyer. Whatever he tells about the property to his buyer, everything counts. A home inspection is one of the most important of them. It can give you relaxation from tiring and useless negotiations.